CM Couture: About Us
CM Couture – founded in 2022, having always loved designing individual pieces for ourselves and our models. Basic shirts for models or retro batic design hoodies for our bookers. Some of the shirts are on the road in New York, others in Milan and London. When we were planning our first jacket made of recycled plastic (Re#1), one Wednesday morning we spontaneously came up with the idea: CM Couture. Small store, a few first product photos, why not! We are not a big fashion chain, but even small ideas can help to improve our world piece by piece. Here's a little insight into the concept behind CM Couture!
Selected / Designed With Love
Fashion can be something extremely special, extroverted, like haute couture. But fashion can also be very simple, wearable, street wear. Our clear focus: minimal designs for your everyday life, always wearable, whether casting, campaign or Fashion Week in Milan, in London, Berlin, Paris and New York. Inspired by all the influences we encountered on our travels.
Inspired from our travels
Our individual pieces are inspired from our travels.
Inspired from Milan – elegance in cuts and shapes
Inspired from London – fashion for fall / winter
Inspired from Berlin – Sustainability in supply chains
Inspired from Paris – Attention to detail and pret-a-porter
Inspired from New York – New materials like recycled plastic
CM Couture | Re#1 Women | 100% Recycled
CM Couture | Re#1 Women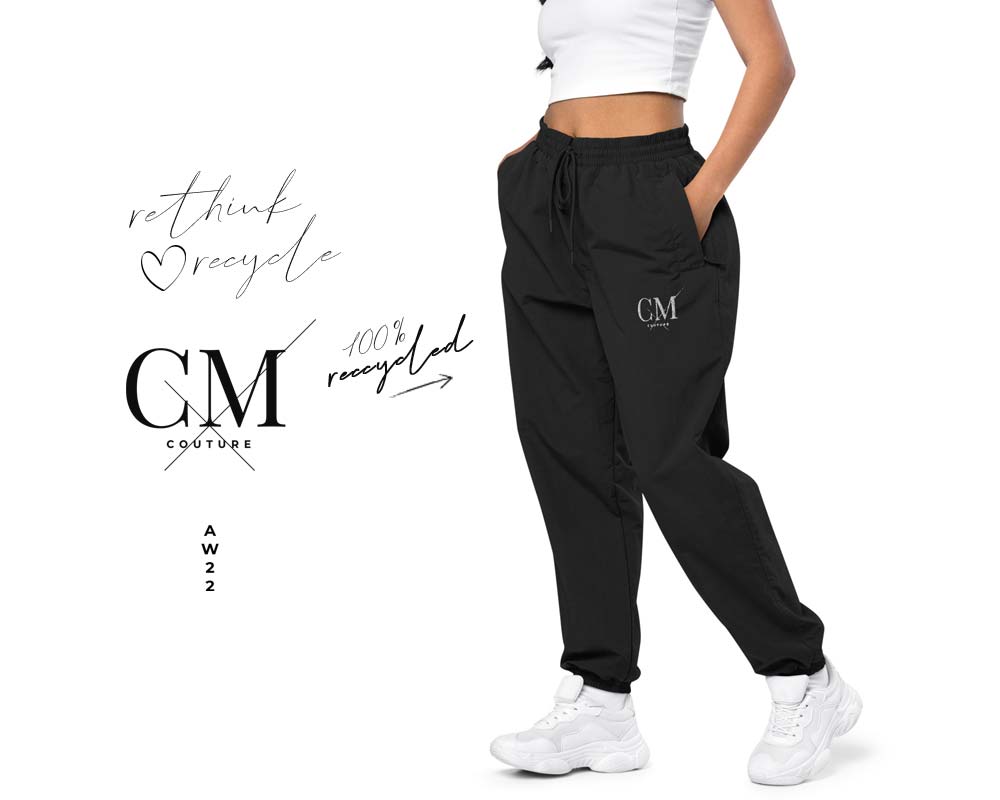 Casual Street Wear
Inspired by our visits to Fashion Weeks in London, Paris, Milan and Berlin.
What goes everywhere? Not too fancy, not overdressed, but still combinable with higher priced pieces and brands. For a leisurely day at the office, for the evening with friends, for the short trip on the weekend, casual street wear for your everyday life.
Sustainable If Possible
Fashion is changing! More and more materials can be replaced even in larger quantities, for example by organic bio cotton. Recycled plastic also plays a big role. Many of our basics we have therefore now also as an alternative in organic cotton or recycled plastic.
You can find our sustainable collection here:
With Organic Cotton Or Recycled Plastic
Not all garments can be replaced 1:1 with sustainable alternatives, yet every active decision to add a more sustainably produced fashion piece to your closet helps change the world step by step!
Organic cotton is a raw material that is becoming increasingly important. After all, growing plants is also about issues like fertilizer or pest control. Both very important when it comes to sustainable agriculture.
Recycled plastic solves a big problem, the millions of tons of waste generated by plastics. Recycled plastic allows new fabrics and materials to be created from old discarded plastic.
On Time Production = No Stock / No Waste
.
Influenced by my first jobs, which also involved a lot of logistics, we also wanted to avoid garments sitting in stock for a long time and being thrown away at some point when the new season arrives.
In fact, often fashion ends up in the trash as soon as the season is over. The garments that are left in storage are then simply discarded. That's why we've chosen to produce each order on time, which means: only when you order, will be produced! This does not make fast fashion possible, which is delivered in 24 hours, but we can still provide relatively fast delivery times, usually within 5 -9 days.
CM Couture
Fashion inspired by our travels to castings, campaigns, fashion weeks. Wearable in everyday life, in the office, in the evening, on weekends. Comfortable and when possible, sustainable. With On Time production we ensure less waste in the fashion world.
CM Couture x CM Models
Inspired from travels to many places
Wearable street wear for all day wear
Sustainable collection pieces > now in Sustainables
On Time Production > less waste
CM Couture | Black Denim